Bug report
Hi, when I tried to attach an image on Android Inkdrop, it fails. Please see the screenshot below.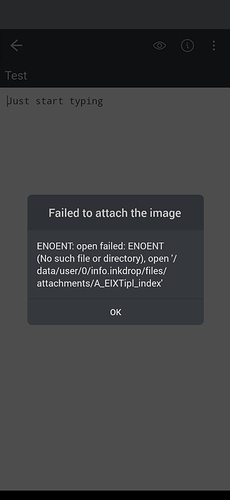 Both "Choose from library" and "Take photo" results this error. The app has permissions to access the media on the device. The old photo (taken about a week ago) also results this error.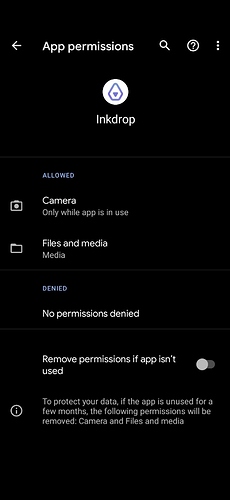 Info
Platform: (Android)
Platform version: (11)
App Version: (4.1.0 (67))
Reproduce
Create a note, click the image icon. Choose "Select from library" and choose the image on your device. I chose the device Camera, but I found this happens to any images I choose.