Hi,
I'm currently testing Inkdrop App over Boostnote that I've been using for some time as my primary markdown note-taking app. I like your tool but I have several ideas/feature requests. Can you please comment on these points?
Some of them may be a plugin ideas, some can be native features.
Important
These would be really need as other note-taking tools like Evernote/Boostnote etc. also have it:
compressed view of notes list - one line with title only – or is it possible to change in custom theme? – native feature?
One line: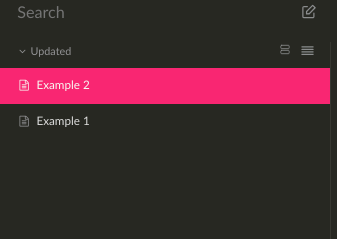 Default Inkdrop view: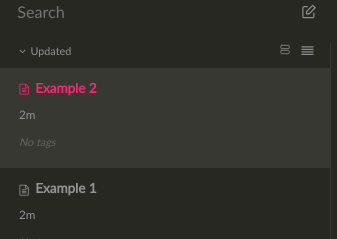 2. extract default note title from the first matter - h1 tag - if there is no other title – plugin idea?
3. count the number of notes in notebook – native feature?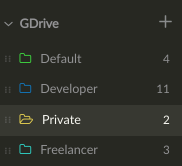 4. editor Rulers - 80,120 chars like this - it's useful when I want to write developer notes… – plugin idea?
4. ability to set snippet default language like this – plugin idea?
5. strikeout done checkboxes in default preview theme like this – native UI feature?
6. automatic web-page title detection when pasting URL on editor together with this – plugin idea?
Nice to have
These would be nice to have and competitive advantage for
webclip chrome extension like Evernote
two columns example layout based on this - the functionality must be discussed
ability to add reminders to notes/tasks at least like this
ability to hide done tasks in preview mode easily
Bugs?
Why there is no hover when I have mouse over the notebooks in default dark UI theme?
Thank you for your answers