Bug report
Inkdrop on Windows randomly not shutting down correctly again last 2 versions.
Need to kill a remaining process myself to get it to start again. When opening the app before you encounter the following error screens: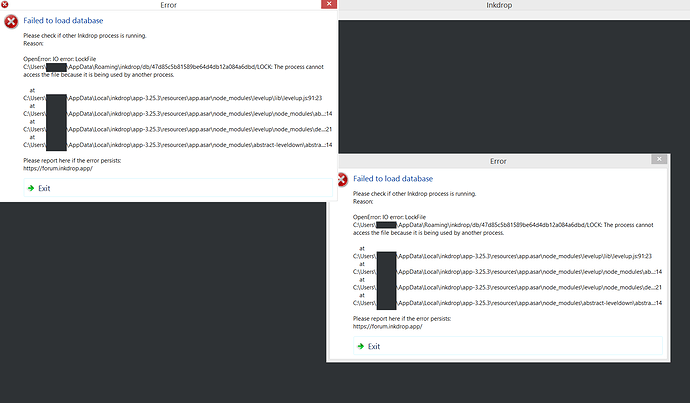 Info
Platform: Windows 8.1
Platform version: Latest
App Version: previous and current version I believe.
Reproduce
Quit Inkdrop and hope that it does not close properly, I can't find a way to reproduce it every time. A very similar bug has occurred before though but then it did not show up at all nor with error dialogs. So maybe just check what you did to fix it last time and see if there are any changes?