Bug report
I encountered a problem when syncing notebooks. I also tried "full sync" but it didn't work.
So, I logged out and then tried log-in, but I couldn't login. I'm sure that my username and password are correct as I can login to this forum as well as https://my.inkdrop.app/ with the same password.
I also rebooted the macOS but didn't work well. Here are the error message when I tried to login.
Thank you in advance for your help.
Please report this information when you contact with the user support

Error message:

certificate has expired Please check your system configuration or report the problem.

Status code: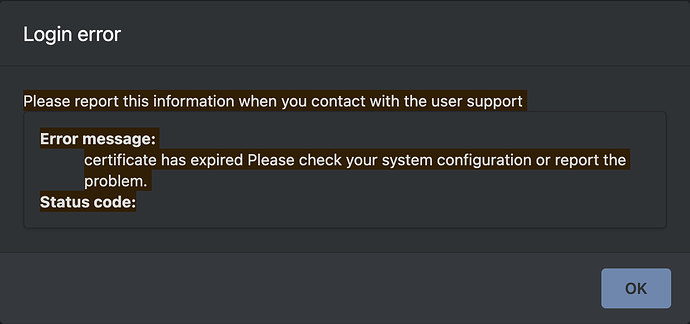 Info
Platform: macOS
Platform version: bigsur
App Version: 5.4.2
Reproduce
I don't know how to reproduce it.