Bug report
Today, I tried to install inkdrop on my new windows PC.
( I usually use it on my macos.

)
I encounterd the error below.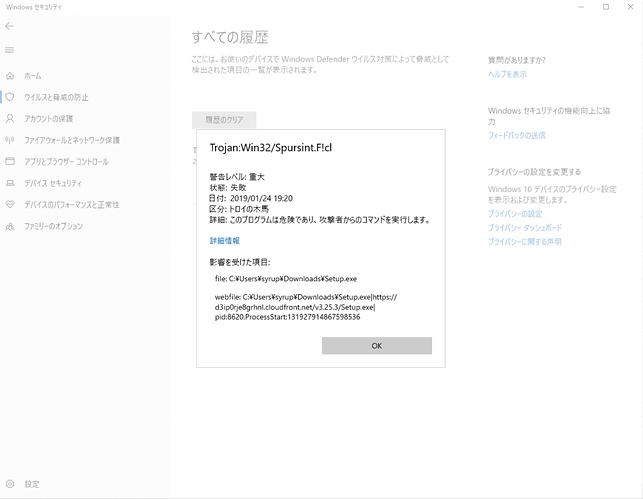 The downloaded setup.exe includes "spursint.F!cl" and windows security judges it trojan.
So, I can't finish to download your installer…

Does anybody have sush a problem?
Info
Platform: (Windows 10 Home)
Platform version: (1809)
App Version: (3.25.3)
Reproduce
login to inkdrop on website.
On a download page, selecet windows os, installer version.
When it has downloaded, windows security isolate the setup.exe, so I cannot touch the file.