Bug report
Typing a new line or sometimes a new word, the first letter is setted and then the cursor goes back and I end up writing the rest of the word behind the mentioned letter.
Example: instead of 'todo', it writes 'odot'.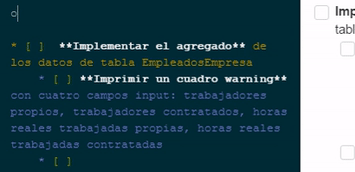 Info
Platform: Windows
Platform version: 10
App Version: (3.23.0)
Reproduce
Start a new Note
Type a word
Also, start a unordered or check list and type some words.