Bug report
I'm using Inkdrop on iOS public beta version.
I found some strange behavior of Inkdrop for iOS.
After using Inkdrop for some minutes, the color of information from iOS will be while. (It is impossible to see the information)
Special keyboard of Inkdrop is hidden by iOS keyboard.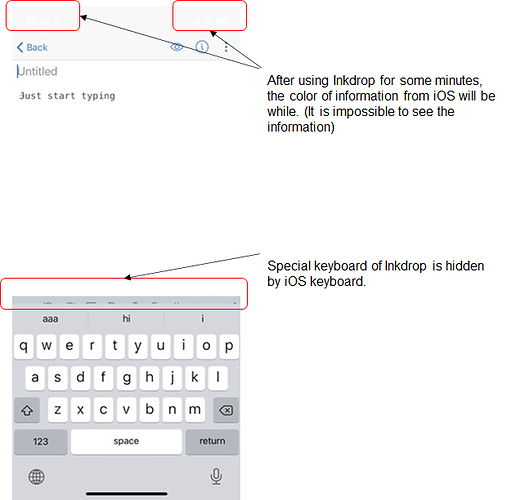 Info
Platform: iOS
Platform version: iOS 14.4 (18D5030e)
App Version: (4.0.3)
Reproduce
1st issue will be appeared after using some minutes, 2nd issue will be appeared always.