Hi there,
I found some more plugin page quirks after publishing my latest plugin. All screenshots were taken on the table-editor plugin page.
Image overflow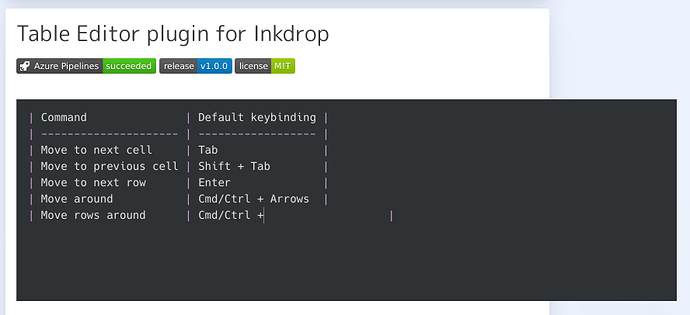 Can be fixed by adding max-width: 100%; to images. Maybe it is also a good idea to make images that are not already wrapped by a hyperlink link to their source like GitHub does.
<kbd> tag not working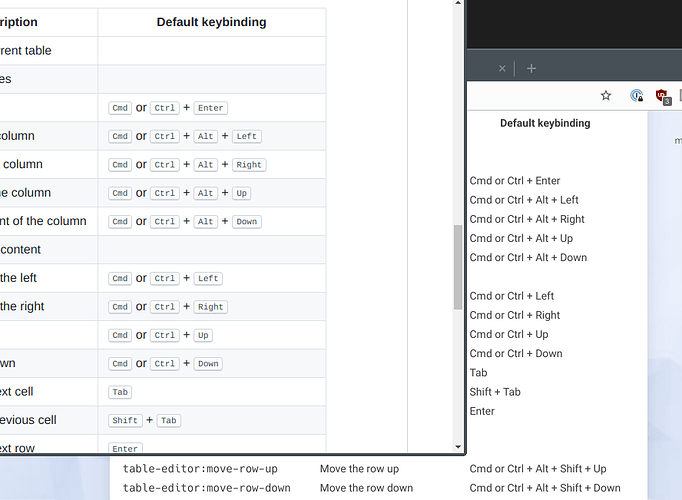 I understand that HTML tags are a dangerous subject, but the <kbd> tag is pretty useful for displaying default shortcuts, so I'd say whitelisting it is a good idea.