Bug report
Catalina ran an automatic update to 10.15.4 and this dialog appeared upon restart: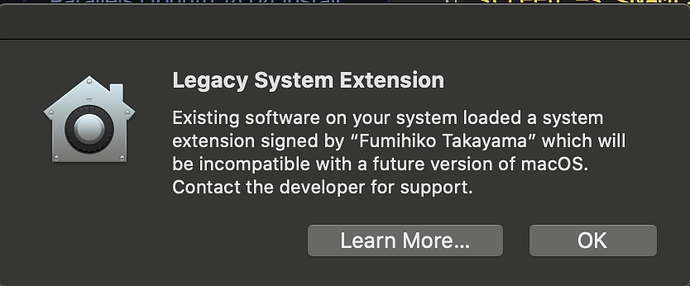 If you report an issue about a plugin, please check the author of the plugin:
If it's a third-party plugin, report it on the GitHub Issue
If it's an official plugin, report here
Make sure you are using the latest version of the plugin. You can update it with ipm update.
Info
Platform: macOS
Platform version: Catalina 10.15.4
App Version: 4.6.1
Reproduce
Allow the OS to update. Observe the warning dialog box on restart.