Bug report
I think that it is probably from version 3.18.0, but the line break on the text is no longer reflected in the preview.
Please refer to the figure below.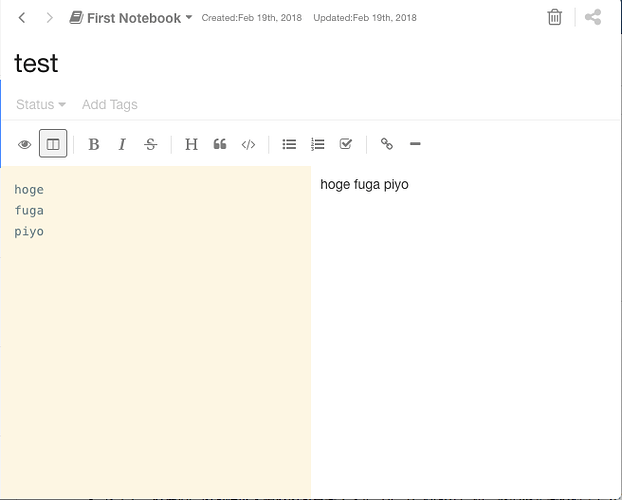 I do not do anything special, I just create notes and enter texts.
Info
Platform: (macOS)
Platform version: (10.11.5)
App Version: (3.18.0)
Best regards.