Bug report
Hello - I am running into an issue where inkdrop is not utilizing the full width in the editor window. This happens regardless of whether this is opened in the main Editor window or if opened in a standalone window.
I have noticed this problem in the 4.7.0 beta 4. Release 4.6.1 doesn't have this issue.
Info
Platform: MacOS
Platform version: Catalina 10.15.5
App Version: 4.7.0 Beta 4
Reproduce
Write a long text in a wide window. Attached screenshots show the issues.
Main Window Screenshot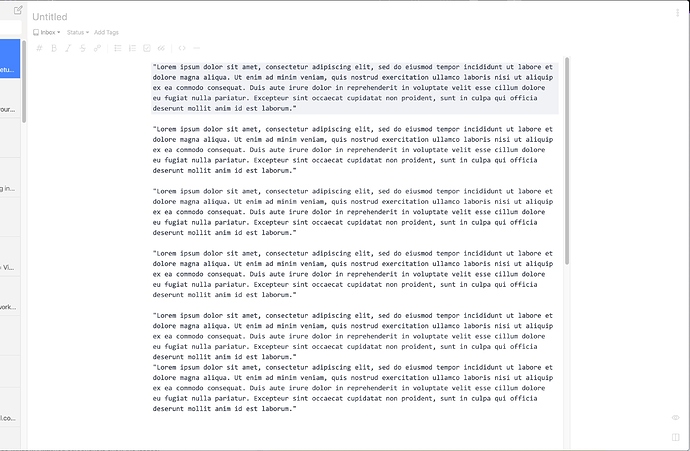 Standalone window screenshot