Hi,
I have started to have a try as trial just a couple of days ago.
Today it was updated and said "buy" or just closed the app. So I uninstalled it and downloaded the current version.
Now the app is unable to start because of something wrong like this;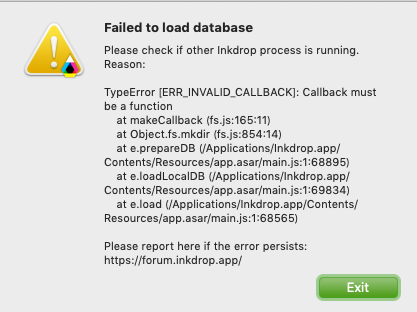 Any idea about this to fix?
Thank you.
Platform: (macOS)
Platform version: (Mojave 10.14.2)
App Version: (3.25.1)