Hello ! I have an error when I launch Inkdrop:
The name org.freedesktop.secrets was not provided by any .service files Please check your system configuration or report the problem.
The app is opening on login screen, but I get an error window at top of the app:



The app is closed if I press OK.
If I ignore this dialog message and try to login: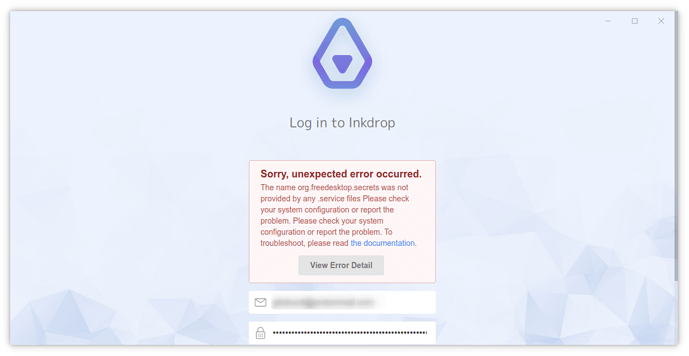 OS: Manjaro Linux x86_64
Kernel: 5.15.41-1-MANJARO
Inkdrop : 5.5.1 (snapcraft package)
Let me know if you need additional informations.
Thanks for your help!