Bug report
Environment
Platform: Linux & Android
Platform version: Manjaro & Android 12
App Version: 5.5.0 from AUR & latest android
How to reproduce
Install new version and open Markdown Example document.
at the section line breaks:
begin example using forum.inkdrop.app markdown editor
Line Breaks
Here's a line for us to start with.
This line is separated from the one above by two newlines, so it will be a separate paragraph.
This line is also a separate paragraph, but…
This line is only separated by a single newline, so it's a separate line in the same paragraph.
end example
expected lines to be separated, but they're not in same paragraph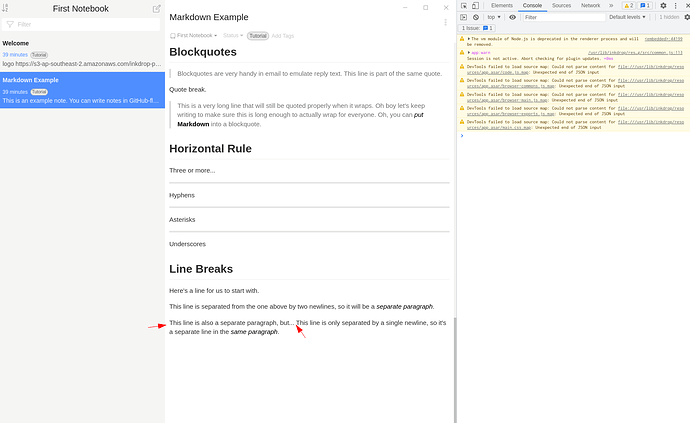 same in android application