Bug report
When I login with my credentials I get this error: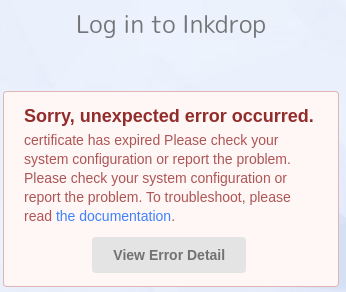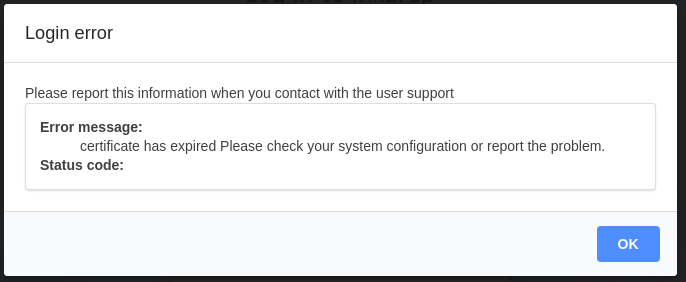 I'm not sure which certificate is expired.
I rebooted my laptop and the error persisted.
I checked my gnome-keyring, it is unlocked and works for other applications (ie. store vscode liveshare credentials). Normally there keys from inkdrop stored in the keyring, but currently there are none.
I need a hint on where to debug further please

Info
Platform: Linux
Platform version: 5.14.7-arch1-1
App Version: (5.3.1)
Reproduce
Enter credentials and hit enter.