Bug report
When adding multiple notebooks the Create New Notebook modal will have already entered value from the previously created notebook.
Info
Platform: Ubuntu
Platform version: 20.04 LTS
App Version: 4.6.1
Reproduce
Create a new notebook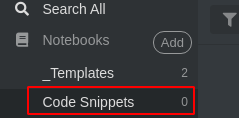 Add another one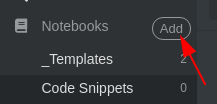 I would expect this field to be empty, but it has the name from the previously added notebook


P.S. Now that I look at it, I think it would also make sense to use everywhere "add notebook" or "create notebook" for consistency.