Environment
Platform: macOS
Platform version: Monterey 12.0.1
App Version: 5.4.3
How to reproduce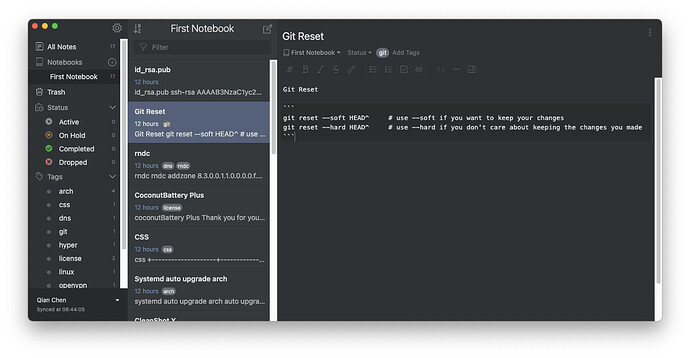 Thank you Takuya, it works!
Another thing interesting is this only happens on an 2017 MBP of mine. I have another new MBP, which is a M1 Max, even the default option (the first one starting with Automatically) is selected, this issue doesn't happen on the new MBP. Guess this might be an macOS bug.
Good to hear that it works. Yeah that's weird.
Another intriguing feature is that this only happens on my 2017 MacBook Pro. Even when the default choice (the first one beginning with Automatically) is selected, this issue does not occur on my new MBP, which is an M1 Max. I'm presuming this is a macOS bug.
Maybe this can be included as a ? tip in the configuration panel for users selecting dark themes! I have struggled quite a bit until find this post


I would be much easier for the perfectionalists to love InkDrop.
Users can also override the scrollbar style in styles.less to something that is more aesthetically pleasing (or remove entirely with display none) if desired.
The following is my override:
Which looks like this: