Hi!
Bug report
Markdown editor toolbar disappears using Japanese Keyboard (Gboard)
← Before | After →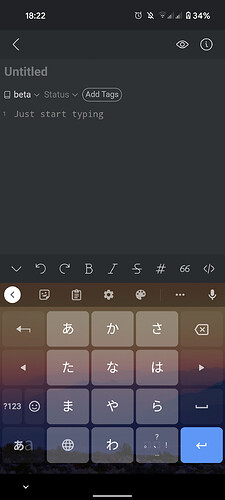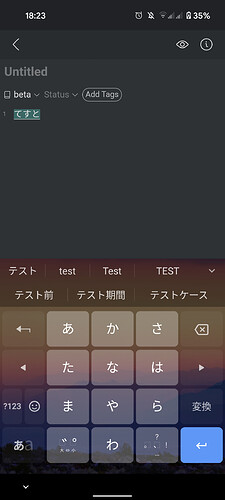 Environment
Platform: Android (Pixel 5a)
Platform version: 11
App Version: v5.0.0 (9)
How to reproduce
Open any notes
Enter any Japanese characters
---
It's all for now.
Again, thanks for the super cool update for mobile app!
I've been looking forward to this update since I read The roadmap of Inkdrop vol.5 .
If you need more information about these reports, feel free to ask me.