Bug report
After downloading and extracting, I cannot open the app in macOS Catalina. A message appears stating that Apple can't scan for malicious software.
"Inkdrop" can't be opened because Apple cannot check it for malicious software.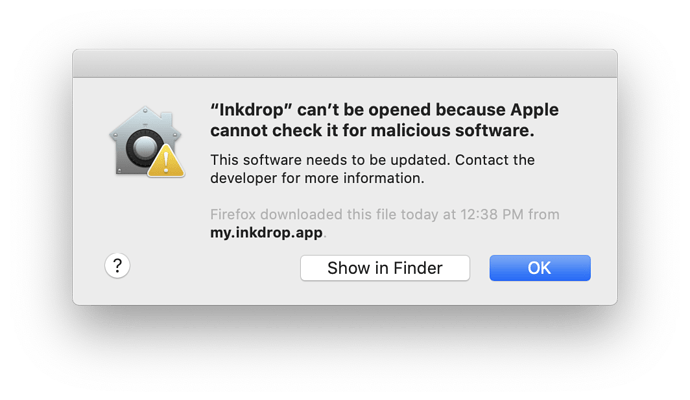 Info
Platform: macOS
Platform version: Catalina 10.15 (19A602)
App Version: (4.3.4)
Reproduce
Download and extract the app. Optionally copy to Applications folder. Attempt to open the app.